The monsoon being in full vigour in Mumbai are literally making my food and diet routine go for a toss. Additionally, it's super tough when you have a work station set by the window and have an olfactory function that works more than a hundred percent! The diffusion of the aroma of food being cooked in various households around me, is what tempts me in monsoons. I have come to believe that I love monsoon only for variety of food it has to offer.
We all love to eat hot pakoras in monsoons. However, this weather makes it essential for some traditional spices to be included in our diet too.
Read about how certain food items when paired together become more beneficial.
I have always tried to practice a balance between food. Being a foodie, it is something difficult to achieve but it is needed. There are certain food items you must consume during the this weather to stay fit and healthy.
I personally wasn't aware too, about few of these food items being so beneficial during monsoon
Sprouts
I always felt sprouts are great for summers because they sprout up easily too. However, this protein and vitamin B12 rich food helps to boost your immunity and fight all the germs that multiply in this weather.
Fruits like Jamun, Plum, Pomegranates, Pears etc.
The fondest memories of Jamun are the summer vacations when I was a kid. Yet again a fruit I have always associated with summers. Fruits such as jamun, plum, pear, pomegranate, papaya and cherries etc are full of vitamins and minerals. They are rich in anti-oxidants too resulting in taking care of your hair and skin.
Soups
I know it's tough to ditch the street chaat for soup however they are extremely nutritious. Soups are a great way to stay hydrated during monsoons and they keep your tummy full for long. You can add ginger, black pepper and turmeric to your soup as they are known to boost immunity and fight infections.
My favourite spice mix tea
My yoga trainer who is certified in diet and nutrition, recommended this concoction to me. You simply add a little lemongrass, cinnamon, ginger, turmeric and ajwain to water and let it simmer. Strain and sip on this tea two to three times a day. It boosts immunity and aids weight loss too.
Karela and Pumpkin
These definitely fall under the list of foods that one totally despises but they are very good for us. You can add grated pumpkin to your theplas or cook up this delicious karela recipe.
Along with including beans and pulses in your diet this monsoon, you must also include other grains such as ragi, maize, jowar or corn. I like to make vegetable cheela out of these mixed flour as they are tasty and wholesome.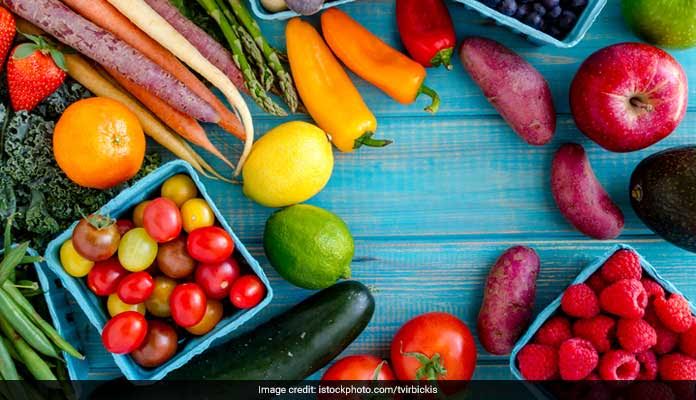 Balancing and modifying your diet as per seasons is a great way to eat fresh and stay healthy. We all must be more vigilant when it comes to our health especially given these times of the global pandemic.