It is close to six months that we are working for home and from home and it's been one roller coaster ride. As much as I love eating and cooking, I am beginning to say a silent prayer for my weekly breakfast meals to magically appear. Whether you are a working parent or not, ensuring, you and your family gets a wholesome meal is always your top priority. I started a new job recently and planning all my meals well in advance became imperative.
It always helps when you have a few things ready in advance. Planning your meals weekly makes it easy to cook breakfast even on days when I am short on time.
So, without much ado, I am listing down breakfast and snack Options that you can easily make. A little preparation in advance is all that you need.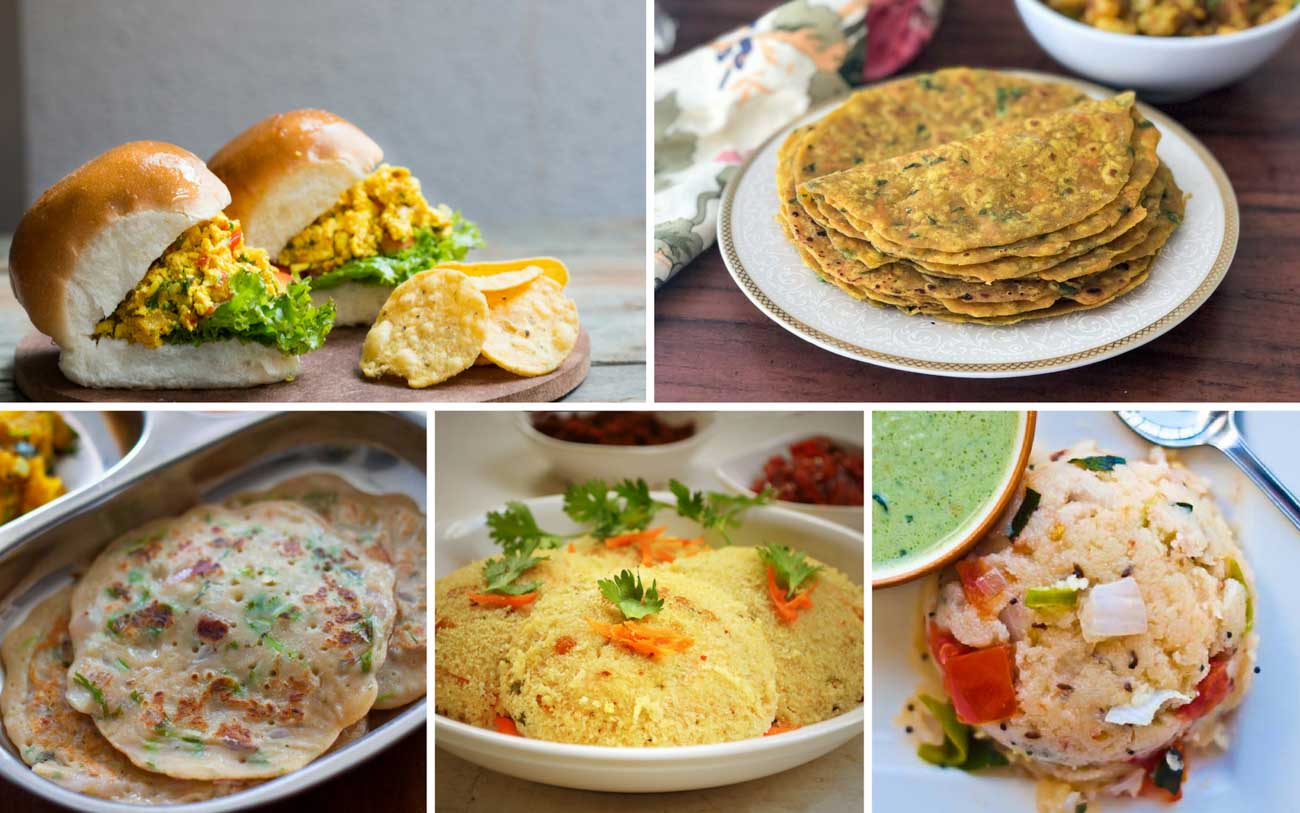 List of things you will need to prepare your breakfast throughout the week. I usually prepare these things over the weekend and put them in the fridge.
A cup of Palak Puree
Two Cups of tomato puree.
Dough, that gets needed 3 thrice a week. I knead the dough and refrigerate it and use it for two days. ( You can grated vegetables to the dough to turn them in theplas or colorful rotis)
Boiled Potatoes – Stay good in the fridge for 2 to 3 days
Dry Roasted Sooji (Rawa)
Boiled and Chopped Vegetables
Idli/Dosa Batter ( Check the best and the easiest way to prepare the batter here)
Boiled Pasta
Puran Poli Mixture (Which is a mixture of Gud which is jaggery and boiled Chana Daal and some khus-khus known as poppy seeds)
Coconut chutney ( This link will give you a list of chutneys you can prepare that go well with dosa and idli)
I am sure looking at the list of ingredients, you must have figured out my list of breakfast meals.
Let me take them through it quickly. I do not follow a particular order while for these recipes. I just make sure that the same ingredient base is used alternatively.
Monday
The start of the week is usually hectic with start of school and lethargy of weekend. So I keep it simple. We have dosa's for breakfast along with chutney. The little boy likes to have cheese with his Dosa, so I add in some grated paneer to it too!
Tuesday
We have rotis or parathas on Tuesday. I either make plain parathas and the boys have it with Jam or Cheese. Here is where I use the puran poli mixture too.Additionally, I make a stuffing for aloo and paneer paratha on Monday and keep it in the fridge as it stays good for two days. You can use the same filling for sandwiches too.
Wednesday
Since I already have roasted rawa/sooji ready and my chopped vegetables are also ready. I quickly spur up upma for breakfast. Sooji keeps you full for long and you can experiment with the vegetables you want to add to Upma. I usually add carrots, peas, corn, capsicum to it. A little bit of sambhar powder adds a very good taste to the Upma.
Thursday
We go back to making Idlis on Thursday. I sometimes add a little ground moong sprout to the Idli batter. You can even add the spinach puree or some grated vegetables to make the Idli colourful. A little grated beetroot adds a beautiful pink color to the Idli.
Friday
Fridays are a little lazy and I am also in the mood for celebrating the week coming to an end. So it's the day for pasta. The pasta sauce is made depending on how much time I have in hand. I alternate between corn and spinach pasta, white sauce pasta or pasta arrabiata!
Check here to make the easiest white sauce pasta.
Any one day of the week I also make Poha which is a house favorite and then some days of the breakfast meal is swapped with Sooji ka halwa with either paratha or puri.
Weekends are usually for eggs or quick sandwiches and some cereal. However I don't get very worked up about eating bread or cereal or even some packaged snacks over the weekend. The Idli/dosa batter can be used for making uttapams too. You can add some sooji to the batter and add veggies and fry them. You have delicious wadas ready. These can be used for lunch too along with some Sambhar or Rasam.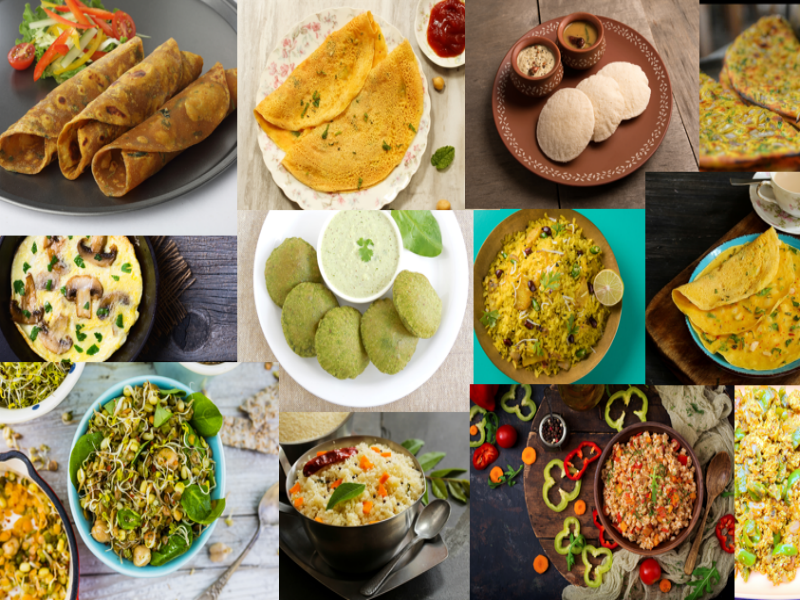 Preparing a weekly plan for breakfast meals is always time saving an helps you be a little stress free. I hope you enjoy making these recipes 🙂