"Mumma, I am very anxious and nervous to go back to school after Corona"! These were the exact words of my six-year-old when he overheard me talking about schools re-opening after the Corona -lockdown. The Covid-19 pandemic bought with it many unprecedented and unwanted changes. Corona caused a mayhem nobody could ever fathom and now we often her people wondering how life would be after Corona. Some of us call it the, 'new normal' while others wait for things to go back to how they were before Corona.
Kids have surprised us with the amount of patience and tolerance they have displayed while staying at home for over 5 months now. They have understood the safety norms and have been the true warriors in these tough times.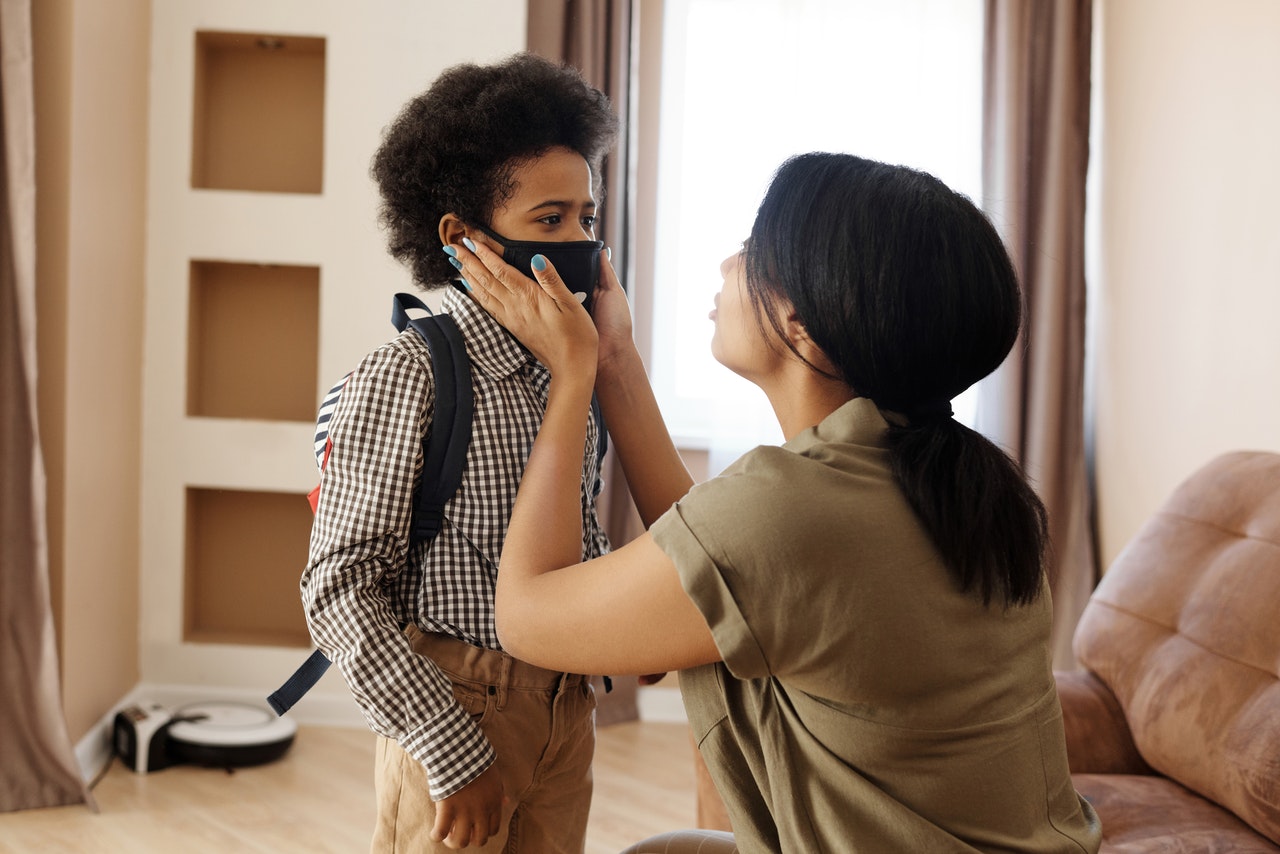 Read here – Thank you note to our kids who have been the strongest in these tough times.
The world is now beginning to move out of their homes after the Corona lockdown is being lifted. As adults we ourselves are anxious and sometimes even paranoid when we step out for essentials. I am allowing my child a little playtime with his friends on certain evening with the necessary safety measures and with one of us monitoring him. However, kids are bound to feel anxious and nervous when they have to leave this safe haven of theirs and move out to a world, the safety of which they can never plumb.
What do we do to make sure our kids don't feel as anxious and nervous as they do now, when they have to go back to school after Corona?
Here are few tips we can follow to make our kids comfortable and at ease with the thought of going back to school after Corona
They cannot control everything
While at home your kids would have seen you and your partner take charge of everything. Talk to your kids and make them understand that they cannot control everything. The only things they would have control over in the 'after corona era' is their own hygiene and safety. Ensure they know that they have to wash their hands frequently, wear a mask and use the sanitizer when required. Also advise them to remind their friends to do however they again cannot control the callousness in their behaviour.
Positive Communication and Build Excitement
If you, yourself sound disheartened with the prospect of your child going back to school after corona, they will be too! So, start off with using positive assurances while you talk about school and things related to school. Talk about how they will meet friends, have longer play hours and how you two could even pick up a treat on their way back home fro school.
BE accessible to them
Currently, most parents would heave a sigh of relief when their kids are at school for longer hours. However, make sure you accompany your child to school on the first day. Ensure you talk to the school staff and assure your child of everything being well. Talk to them to understand how they feel and how they spent their day. Be available to them as much as you can during this, 'after corona' transition phase.
Each child has a different way to react
As parents, caregivers and teachers we must understand and be fully aware that each child can have a different way to showcase their emotions. If you see a pattern in their behaviour, it is best to talk to each other and continue being a team to help the kids.
The learning can stay paused for a while.
One of the major worries I have come across during the lockdown is, adults worrying over their own learning curves and about their kids too. We have definitely stressed over not learning anything new during the lockdown period. Additionally, we have felt incompetent if we didn't perform any exquisite, DIY, cooking, cleaning activities with our kids. The world has been quaking with a situation that is dangerous for everyone, hence the learning can pause for a while. Don't expect your kids to excel and outshine immediately. Let them get settled and they don't have to really make up for the lost time. Instead, let kids pick up from where they left so that they don't feel left behind.
The opening of schools and kids being at school can be difficult phase for the teachers too. As a teacher you cannot look at everyone through the same lens. Each child would come with different lockdown experiences and memories and will have different emotional responses too. There is not much we can do by dwelling on the current world pandemic; however, we can acknowledge the existence of it and the impact it caused. We can just work toward making a simpler and more comfortable space for everyone, for times after Corona.